Independent pet product retailers reported an uptick in natural supplement sales this year, crediting the trend to a growing number of pet-owning households, as well as robust consumer demand for natural products that address common pet health issues.
"We've seen a rise in supplement use and attribute it to an increase in pet ownership and people being home with their pets this past year," said Cassie Pomeroy, owner of Pawtopia, which has two locations in central Oklahoma.
Pomeroy added that those owners "are realizing deficiencies or needs [their pets] might have."
Products formulated to address common conditions are preferred—from joint care and mobility to anxiety and insect prevention, industry insiders said. Pet owners want to reduce vet bills and avoid the chronic use of medications, said Bob and Susan Goldstein, founders of Earth Animal, a manufacturer in Southport, Conn.
People who use natural vitamins and supplements themselves also want products with similar aspects for their pets, said Jessika Zulic, senior brand manager of Grizzly Pet Products in St. Louis. These features include "recognizable ingredients, high levels of proven active ingredients and brands they can trust," she said.
The popularity of cannabidiol (CBD) in supplements is another reason for the recent bump in natural supplement sales, said Taylor Foster, store manager of Bon Pet Supply in Colorado Springs, Colo.
"A lot of hemp or CBD products were kind of considered taboo," Foster explained. "People had reservations about using CBD products since it's sourced from the same plant as marijuana. But, over the past few years, research has shown the multiple benefits of the hemp plant, which has increased people's interest in it. Now it's the most asked for supplementation product I carry in my store."
More natural supplements on the market contain popular ingredients such as probiotics and CBD, and there's been increased interest in natural alternatives for flea and tick prevention, as well, according to the Goldsteins.
"[Pet owners are seeking] another way of dealing with fleas and ticks out of concern for side effects from the use of strong chemicals and insecticides for fleas and ticks," they said.
Overall, insiders agreed that pet owners want three attributes when purchasing natural supplements: efficacy, palatability and ease of administration.
"In choosing a supplement, pet parents want a product they can trust will work," Zulic said. "At the end of the day, the most important thing is that the supplement delivers the desired results to their pet. For a supplement to work, though, it has to be palatable. Oil and soft chew formats are growing due to higher palatability and the ease of administering."
Palatability is especially important for cat customers, Foster said, adding that many customers also care about the cost effectiveness or price per feeding.
Sustainability also is important to buyers of natural supplements, Zulic added.
"Especially in the natural supplements space, pet parents want to feel good about what they are giving their pet," she said. "Natural, recognizable ingredients with proven health benefits that are sustainably sourced and carefully made—like [those] found in our Grizzly supplements—reinforce the purchase-making decision."
As natural product consumers look to reduce their own environmental impact, "they look to brands and products that are aligned to their beliefs," Zulic continued. "Customers want transparency to know not just the ingredients in the product they are purchasing, but the way in which it was produced and how it was sourced."
New Products
Oils and More
Despite the challenges 2020 brought, pet supplement manufacturers are debuting new products on the market.
Grizzly Pet Products introduced Grizzly Algal Plus, an entirely plant-sourced omega food supplement for dogs and cats, at the end of last year. It comes in four sizes: 4, 8, 16 and 32 ounces.
"Formulated with USA-made, DHA-rich algal oil, its omega profile is animal free, yet comparable with wild-caught fish omega profiles," said Jessika Zulic, senior brand manager for the St. Louis-based company. "This Algal Plus oil offers a unique blend of DHA, EPA and ALA that typically is only found in fish-based supplements, making it a great plant-based omega choice for pets."
Another new launch in the oil category this year is Life Line Pet Nutrition's four oil blends: Alaska Salmon & Pollock Oil, Anchovy & Borage Oil, Omega Fish & Hemp Seed Oil and Tuna & Alaska Pollock Oil.
"All blends feature wild-harvested fish from sustainable fisheries from around the world," said Ted Hayes, president of the Gig Harbor, Wash.-based company.
The oils come in sizes ranging from 8.5 ounces to 128 ounces, and the packaging features drip-free convenience, the company stated.
Earth Animal plans to launch its new products at the end of this year, said Bob and Susan Goldstein, founders of the Southport, Conn.-based company.
Earth Animal Daily Health Nuggets for dogs have been reformulated "to meet the daily requirement for vitamin mineral supplementation, along with skin and coat support containing omega-3 fatty acids, phytonutrients and antioxidants," the Goldsteins said.
Natures Protection The Daily Internal Chew is formulated to reduce inflammation and help protect dogs and cats from fleas and ticks, while Motion Chews use a special form of collagen, turmeric and plants to support healthy joints, the company stated.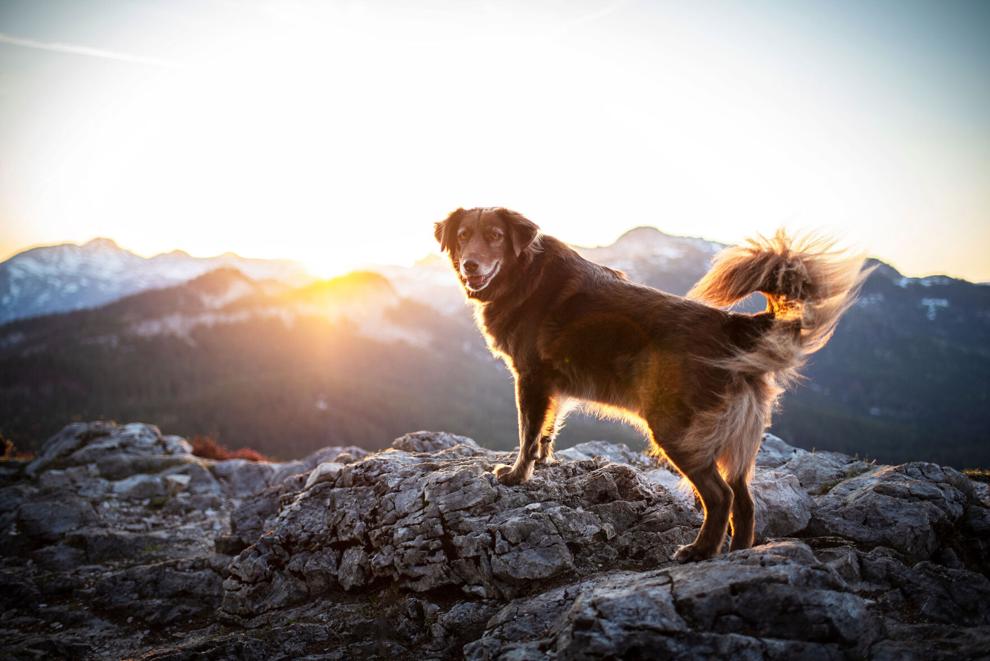 Employee Education
Knowledge Equals Sales
An educated pet store staff is essential to supplement sales, according to industry insiders, who said that customers look to independent pet retailers to help them understand and select the best products for their pets' needs.
"Shoppers are coming to retailers to have an open dialogue around efficacy, ingredient benefits and, at best, a retailer's firsthand experience with a product," said Jessika Zulic, senior brand manager of Grizzly Pet Products in St. Louis. "They may have done some research themselves before entering a store to purchase, and so they are really looking to retail associates to validate and be the expert that can help their decision-making process."
Specialty retailers said they rely heavily on supplement representatives' resources.
"The most reliable way to train is to use the vendor's training tools and literature to get the employee familiar with the brand," said Taylor Foster, store manager of Bon Pet Supply in Colorado Springs, Colo.
Most manufacturers provide a variety of training tools to their retail partners. Ted Hayes, president of Gig Harbor, Wash.-based Life Line Pet Nutrition, said he built the company's website "to be a resource for retailers and their staff to learn more about omega fatty acids and the reasons they are so important to supplement."
Grizzly also aims to educate the pet community.
"Grizzly has always been a science-first company and is dedicated to continuing this practice," Zulic said. "We feel that it is our mission to not only bring these science-based, natural products to the market, but also remain one of the most trusted sources for product education for the entirety of the pet community."
Outside of vendor training, stores rely heavily on personal experience.
"We also receive a lot of feedback from customers and how the supplements worked for them," said Cassie Pomeroy, owner of Pawtopia, which has two locations in central Oklahoma. "[This enables us] to tell customers how it's worked for others."
Assortment Optimization
What to Carry
There are myriad options in natural pet supplements for independent retailers to carry. To avoid overwhelming customers, Cassie Pomeroy, owner of Pawtopia, which has two locations in central Oklahoma, said she sticks with a good and best selection.
"I will only have supplements in my store that I know work," she said. "But I do like for the customer to have a choice. We give them their choices and let them make the final decision."
To narrow down the selection, Jessika Zulic, senior brand manager of Grizzly Pet Products, a manufacturer in St. Louis, recommended carrying an assortment of natural supplements in the top functional categories that pet owners are looking for, such as hip and joint, skin and coat, allergy relief and calming.
"Then, within those categories, retailers should curate their assortments to partner with brands that are reputable and effective," Zulic said. "Looking for brands with NASC [National Animal Supplement Council] certification is one way to ensure that product quality is of the highest standard and, therefore, safe to recommend."
To build consumer trust in natural pet supplements and the independent retailer, product integrity is crucial, said Bob and Susan Goldstein, founders of Earth Animal, a manufacturer in Southport, Conn.
"Retailers should select supplements that have healing integrity; otherwise, credibility will be lost in an extremely important service for the animal," they said, adding that a lean selection of no more than four category choices prevents confusion.